COSTA RICA 2017
UPCOMING RETREATS
 
The Soul Adventure Retreat: Pura Vida
March 10th – 17th 2018
Our 7-night Pura Vida Retreat blends fun and adventure with deep personal growth. Set in luxurious tropical villas, this retreat will help clear your mind and boost your energy. It will be a vacation like you have never experienced before! We adventure to Costa Rica's most beautiful waterfalls. We walk, relax, or yoga on epic tropical beaches. We sip refreshing drinks while lounging pool-side to the sound of toucans and other jungle wildlife.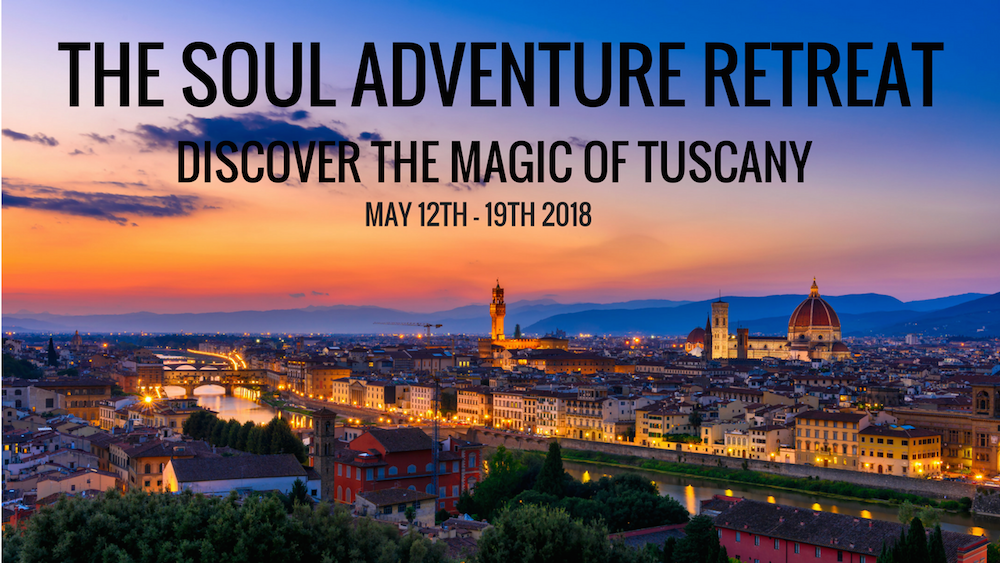 The Soul Adventure Retreat: Discover the Magic of Tuscany
May 12th – 19th 2018
Come experience your own 'Under the Tuscan Sun' adventure! Feel the magic and beauty of this Italian countryside while connecting with other like-minded souls that will leave you feeling refreshed, positive, and ready to embrace your life with confidence and courage.